Vesuvius bed and breakfast belongs to Fuocomuorto wine growers and is a red castle shaped construction hidden between rows of vine and secular olive trees; it is located in Herculanum , in Vesuvius national park, in the middle of Naples gulf.
This country house is property of Oliviero family and was built partly at the end of 1700, partly in the first years of 1800 ; first floor dates from 1950.
Nowadays this country house has been completely and carefully renovated following local architectural style.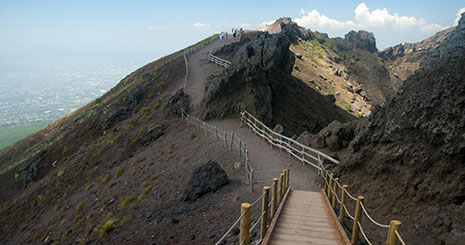 Ercolano Vesuvio Card
Ercolano card is a new smart way to discover all the cultural and natural assets of Ercolano. Nature, art, archeology and vesuvius...
Read More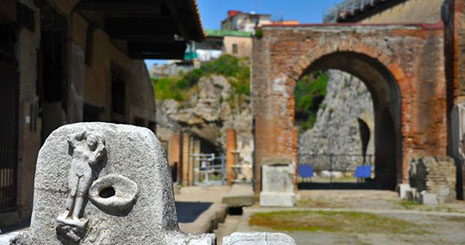 Roman Theatre of Herculaneum
Located outside of the excavations of Herculaneum, the theater, still incorporated in the tufa bank, was dug through several tunnels...
Read More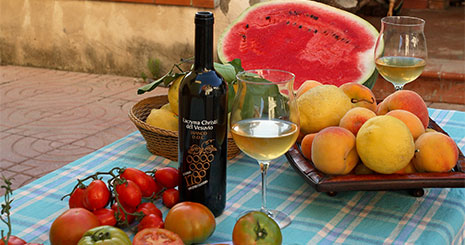 Welcome Glass
For all Vesuvio bed and breakfast guests there will be a glass of wine to welcome them
Guided Tours
All Vesuvio bed and breakfast guests can participate to guided visits to the main local attractions